---
FOREVER ALOE FLEUR DE JOUVENCE-ALOE CLEANSER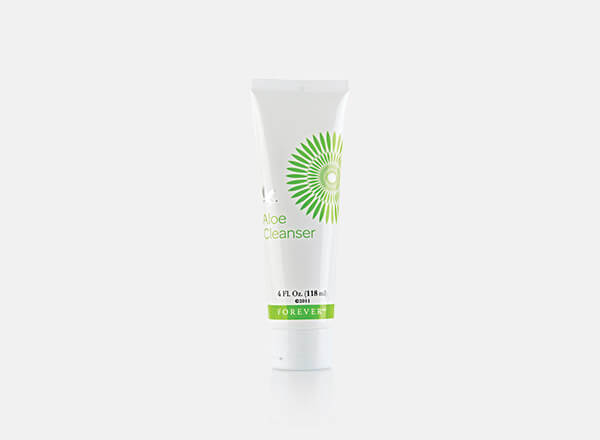 Forever Living Product Code
# 339
Price
$ 12.21
4 fl. oz.
About This Product
- A gentle, mild cleansing lotion - Perfect for removing makeup - Contains Vitamin C - Hypo-allergenic Aloe Cleanser is a hypo allergenic cleanser which is light, non-irritating and non-greasy lotion which maintains the pH balances and moisture to the skin. The cleanser is used as an instant make-up remover and also clear out skin debris. While sitting for a full Aloe Facial, cleansing is the part step and we recommend using Aloe Cleanser. You can also include this in your regular skin care program of Aloe Restorative Beauty Regime. It comes with the right amount of water and Jojoba Oil to let your skin feel fresh without drying.
Directions For Usage
With your fingertips, slowly spread several drops of Aloe Cleanser across your entire face and neck area, using a smooth, circular motion. To remove makeup, dirt and dead skin debris, gently wipe away with a dampened cloth or tissue, leaving the skin feeling clean, soft and supple. Follow with the Rehydrating Toner if desired.
View PDF