---
FOREVER ALOE FLEUR DE JOUVENCE-FIRMING DAY LOTION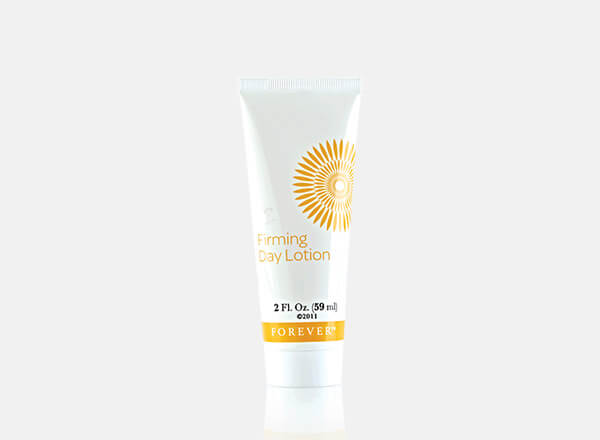 Forever Living Product Code
# 340
Price
$ 18.40
2 fl. oz.
About This Product
-State-of- the-art skin care lotion - Firms, moisturizes and nourishes the skin - Tightens the pores - Superb under eye makeup as a base - Contains Vitamins C and E Specially formulated for use in Aloe Fleur de Jouvence® beauty regime, Firming Day Lotion is a perfect art of skin care lotion. The lotion is ideal for the daytime use and includes both aspects of dermatology and cosmetology and the result is an amazing effective cream for reducing the ageing signs. The lotion helps in firming up, tightening of pores and retexture of the skin. For the desired result of smooth and firm skin, the lotion contains Vitamin C and E, special moisturizing ingredients, conditioners humectants, Aloe Vera and collagen which are required to maintain the youthful looking skin.
Directions For Usage
Gently massage lotion into the face and neck area.
View PDF
Take a peek at the Aloe Fleur de Jouvence – Firming Day Lotion