---
FOREVER ALOE FLEUR DE JOUVENCE-REHYDRATING TONER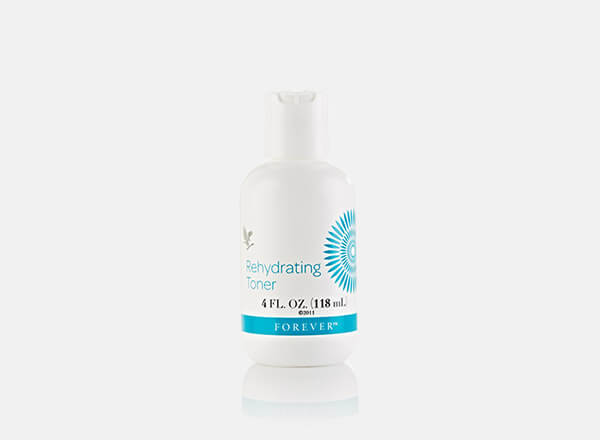 Forever Living Product Code
# 338
Price
$ 12.21
4 fl. oz.
About This Product
- Tones and moisturizes the skin - Alcohol-free formula - Contains aloe vera, witch hazel, plant extracts, and collagen Toning is an important part of regular skin care routine followed by cleansing which helps in balancing the pH level of the skin. Aloe Fleur de Jouvence – Rehydrating Toner is an alcohol-free and non-drying formula which contains witch hazel and natural aloe vera extracts. It also has allantoin and collagen for deep conditioning of skin cells. The word rehydrating itself explains the functioning of the toner which is used for the removing traces of makeup, cleanser, impurities and lifeless skin cells.
Directions For Usage
Using a cotton ball, apply Rehydrating Toner in an upward motion every morning and evening. Continue until no further discoloration of the cotton ball is evident. Your skin will feel clean and conditioned, with tightened pores, for a smoother appearance.
View PDF
Take a peek at the Forever Aloe Fleur de Jouvence-Rehydrating Toner