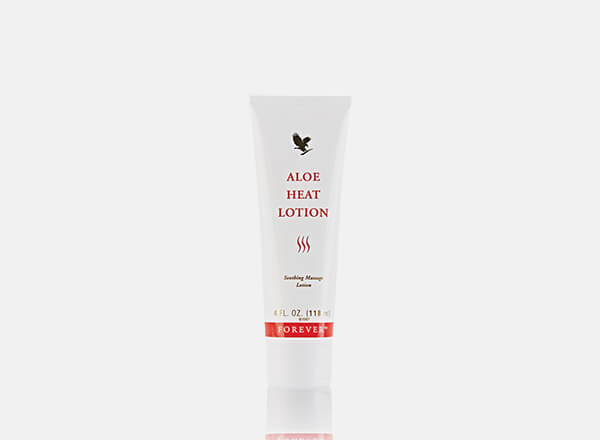 Forever Living Product Code
# 064
Price
$ 12.66
4 fl. oz.
About This Product
- Soothing relief after sports or working out - Rich, emollient formula - An ideal massage lotion The pain of sore muscles after a long active day can make you uneasy and can even disturb your sleep. Heal the soreness and feel revitalized again with Forever Aloe Heat Lotion. The deep heating agents of Forever Aloe Heat Lotion are ideal for massaging tired muscles. This emollient lotion is also good for dry skin. This pH balance solution is specially designed to provide you relaxing massage. After hard workouts and sports, muscles break and get sore. If not taken care, the problem can prolong for days. The deep penetrating power of Aloe Vera will help soothe your muscles and provide you relief.
Directions For Usage
Apply liberally and massage into skin as needed. Avoid contact with eyes. Should contact occur, flush with water for several minutes.
View PDF