---
FOREVER ALOE-JOJOBA WITH LAVENDER CONDITIONING RINSE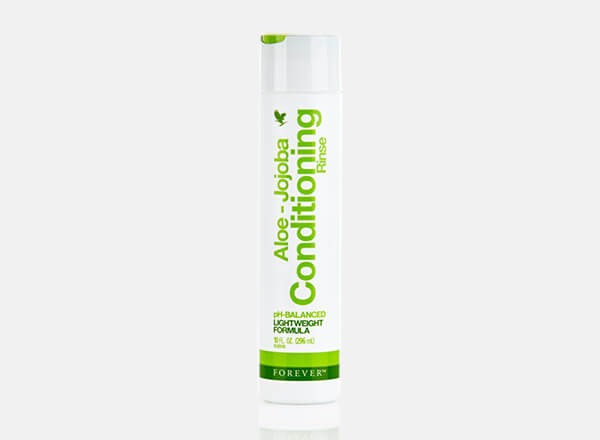 Forever Living Product Code
# 522
Price
$ 15.21
10 fl. oz.
About This Product
- pH-balanced - Lightweight Formula - Features four oils: Jojoba, Sunflower, Macadamia, and Lavender Oil We all are aware of treasured properties of Jojoba for boosting moisture. Keeping in my new lightweight formula has been created with four different types of oils: Olive oil, Sunflower oil, Macadamia oil, and Lavender Oil. The power of these fantastic four will keep your hair and scalp moisturized. It will not only make your hair look shiny but also leave them soft and manageable. The lightweight formula makes it perfect to be used as a leave-in conditioner too without making it look heavy.
Directions For Usage
After washing your hair with Aloe-Jojoba Shampoo, massage your scalp with Aloe-Jojoba Conditioning Rinse and leave it on for 2 to 3 minutes. Rinse completely and let your hair dry naturally. For leave in conditioning, apply a small amount of conditioning rinse to wet hair working from ends to the roots. Dry hair as usual.
View PDF
Take a peek at the Forever Aloe-Jojoba with Lavender Conditioning Rinse