---
FOREVER ALOE MOISTURIZING LOTION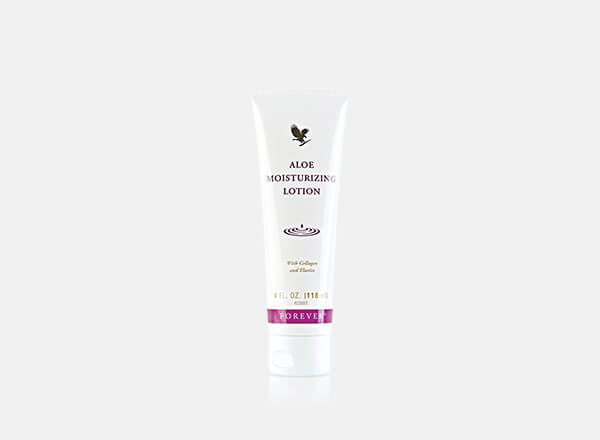 Forever Living Product Code
# 063
Price
$ 12.23
4 oz.
About This Product
- Moisturizer for face and body - Excellent for hands - Does not contain Lanolin - Rich in texture Your skin has to go through a lot as it comes in contact with the pollution and weather changes. To help your skin sustain these changes we bring you our Aloe Moisturizing Lotion. The humectant properties of this lotion will keep your skin moisturized and protected. Collagen and Elastin keep the skin smooth, soft and elastic as they maintain the pH balance of the skin too. If your skin has lost its moisture and silky feel, this moisturizing lotion is your companion. It is thicker than our Aloe Lotion and helps counteract the effects of pollution and environment. You can even apply your makeup as usual, once the lotion seeps into your skin.
Directions For Usage
Apply to face, hands or body. Gently massage until lotion is absorbed. If used as a foundation for makeup, allow a thin film to remain.
View PDF