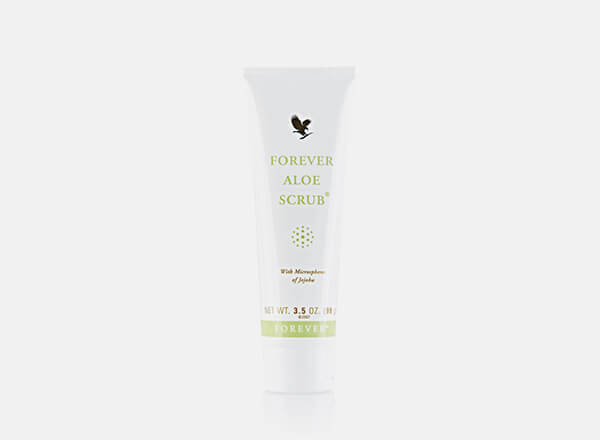 Forever Living Product Code
# 238
Price
$ 13.73
4 fl. oz.
About This Product
- Natural exfoliator for the face and body - Prepares skin for moisturization - Gentle enough for everyday use Forever Aloe Scrub is a unique combination of Stabilized Aloe Vera gel and solid micro-spheres made from pure Jojoba Oil. It seeps deep into your skin to clean it from within. It is gentle on the skin and is powerful enough to exfoliate it completely. The combination of these two natural ingredients helps to maintain the skin's renewal process. They don't harm the skin or make it dry like other synthetic cleansers do. Dead skin cells and debris clogs the pores of the skin and makes it look dull. Forever Aloe Scrub gently scrubs it away, making the skin radiant and healthy.
Directions For Usage
Apply to wet face or body, and gently massage with fingertips (carefully avoiding the eyes). Scrub for two to three minutes in a circular motion. Add more water if needed. Rinse thoroughly and pat dry with a clean and soft towel.
View PDF