---
FOREVER ALOE VETERINARY FORMULA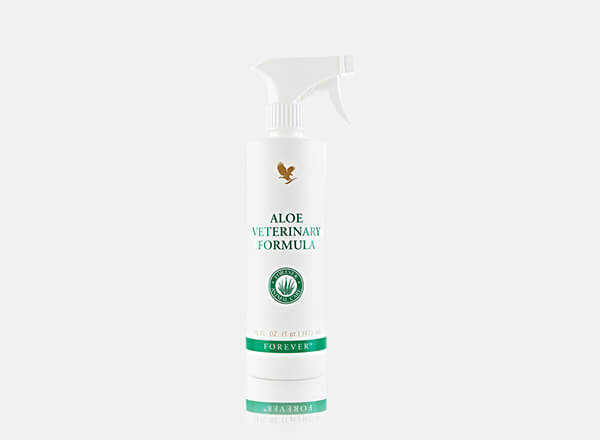 Forever Living Product Code
# 030
Price
$ 17.36
16 fl. oz
About This Product
– Moisturizing action – Easy nozzle spray application – Can be helpful in dealing with your pet's minor skin and coat problems Pets are part of the family and when a family member gets hurt, you instantly reach out for the first aid kit. We bring you Forever Aloe Veterinary Formula, the powerful experience of "Miracle Plant". The formula lets you take care of your pets in the most special and an effective way. The Forever Aloe Veterinary formula is specifically created for animals and is made of Allantoin and Aloe Vera. The stabilized Aloe Vera is an ideal ingredient for skin infections and external wounds. Allantoin is a natural substance, known to soothe the skin. The bottle has a nozzle control spray, making it easy to use on the pet of any size.
Directions For Usage
Cleanse with mild soap and water, and apply to affected areas. For optimum results, apply several times a day. For external use only. Avoid contact with eyes and other sensitive areas.
View PDF