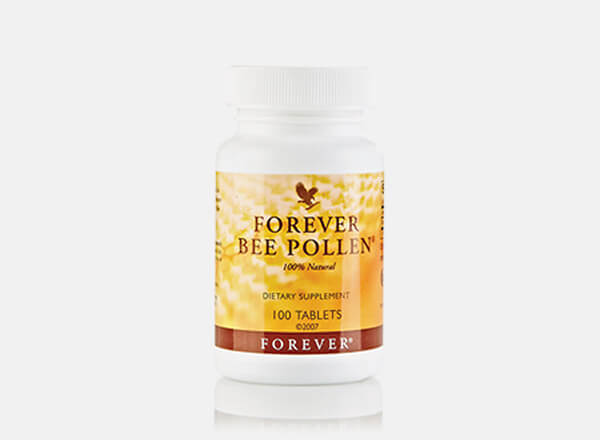 Forever Living Product Code
# 026
Price
$ 13.93
100 Tablets
About This Product
– All natural – Boosts energy – May enhance stamina Pollen is the fertilizing dust found in flowers and also the food source for bees. Bees collect pollen from the flowers and bring it back to their hives. Pollen is not only important for the existence of plants but also human beings. As per the scientific research, Pollen provides energy and also enhance stamina. The human body can easily digest and absorb it. We ensure that Forever Bee Pollen is the fresh and most potent natural food. To do so, we collect it in specially designed stainless steel with no preservatives, artificial flavors or colors. Our Forever Bee Pollen is completely natural.
Directions For Usage
Start by taking 1/4 tablet daily, then gradually increase the intake to one tablet three times a day. Consult your physician before taking this or any other dietary supplement. *This product contains ingredients produced by honeybees, but otherwise does not contain animal-derived ingredients.
View PDF