---
FOREVER ESSENTIAL OILS - AT EASE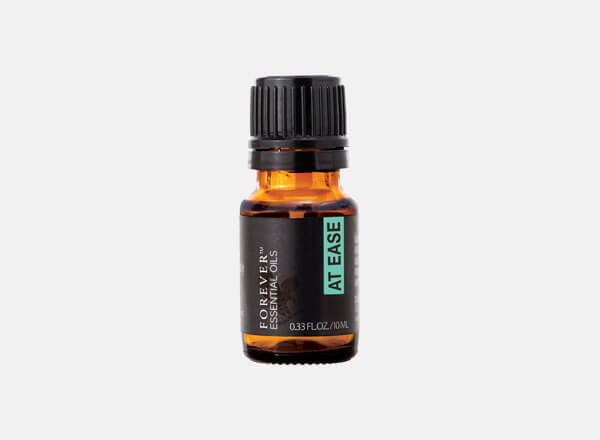 Forever Living Product Code
# 509
Price
$ 23.95
0.33 fl.oz.
About This Product
Forever Living Essential Oil Blends are made to give you maximum benefit, and help you look good and feel refreshed. These oils are formulated with carefully handpicked ingredients meticulously chosen from different parts of the world to give you optimal benefits. We believe that you deserve the best, so each ingredient in Forever Living Essential Oils is selected based on scientific research to give the highest potency and efficacy. The ingredients of Forever Essential Oils at Ease are pure botanical oils, which have been selected by experts from France, Russia, China, Egypt, Spain and United States. A blend of nature's purest and best Wintergreen, Lavandin, Eucalyptus, Coriander, Olibanum, Rosemary, Chamomile, Peppermint, Basil and Origanum form Forever Essential Oils at Ease. All these ingredients are specially formulated so you can experience harmony, calm and peace. Forever Essential Oils At Ease – 100% pure and 100% calm.
Directions For Usage
Apply to desired areas. For topical use only..
View PDF