---
FOREVER ESSENTIAL OILS - LAVENDER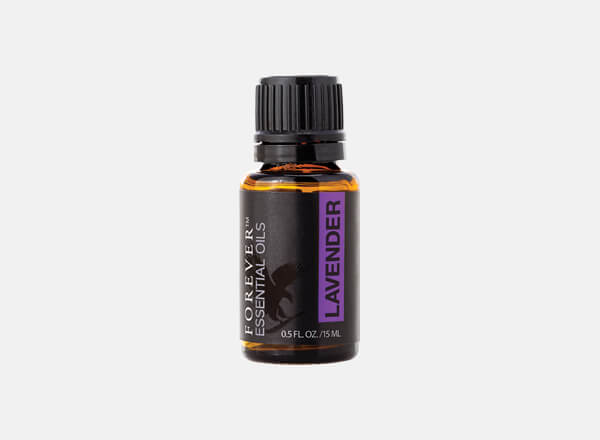 Forever Living Product Code
# 506
Price
$ 26.95
0.5 fl.oz.
About This Product
Nature has given us so many gifts! For thousands of years, the fruits of nature have been helping mankind to make remedies for diseases, stay fit, look good, feel good, and much more. Lavender is one of these gifts. It is used commonly to provide a good fragrance, and is also used as a remedy for ailments like insomnia, anxiety, depression and fatigue. Research has shown that lavender produces calming and soothing effects when you inhale its scent. Forever Living brings you nature's purest Lavender Oil to help soothe, relax and calm you. Forever Essential Oils Lavender Oil is made only from Lavender grown and harvested in the best farms of Bulgaria, making the most out of its ideal climate and soil. To give our Lavender Oil its fruity and sweet aroma, and to maximize the benefits of lavender, high levels of Linlayl acetate and Terpenes, are included in this formula. Forever Essential Oils Lavender – 100% pure and 100% peace.
Directions For Usage
Dilute 2 to 4 drops with water, carrier oil or lotion for topical or aromatic use.
View PDF