---
FOREVER ESSENTIAL OILS - LEMON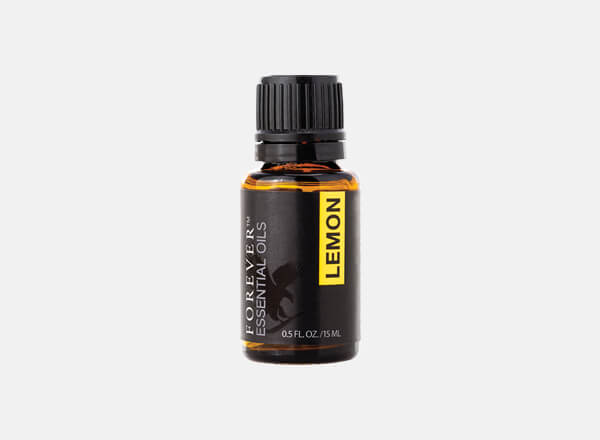 Forever Living Product Code
# 507
Price
$ 14.29
0.5 fl.oz.
About This Product
Lemons are common in our day to day life – in our kitchens, in vegetable markets, in restaurants, in homemade remedies and even in beauty salons. This multi purpose citrus fruit has been known and respected for its health benefits for centuries. People use lemons to make refreshing and energizing beverages which are loved by everybody in the family. Lemons are popular for their scent and for their cleansing properties too. Forever Living brings you nature's purest Lemon Oil to support the immune system and promote healthy digestion. Cultivated and hand-harvested in the United States, our lemons are cured for the optimum time period to let them reach the perfect ripeness. In the process, the fruit becomes juicier and allows us to extract the perfect, high-quality essential oils from it. Forever Essential Oils Lemon Oil has the properties of lemon which will help boost your immunity and make your digestion more efficient. Apart from health benefits, using Forever Essentials Oils Lemon Oil will also give you a subtle fragrance which will uplift your mood and that of everyone around you. Forever Essential Oils Lemon – 100% Pure and 100% Powerful.
Directions For Usage
Dilute 2 drops in 4 fluid ounces of water or other liquid and mix.
View PDF