---
FOREVER ESSENTIAL OILS - PEPPERMINT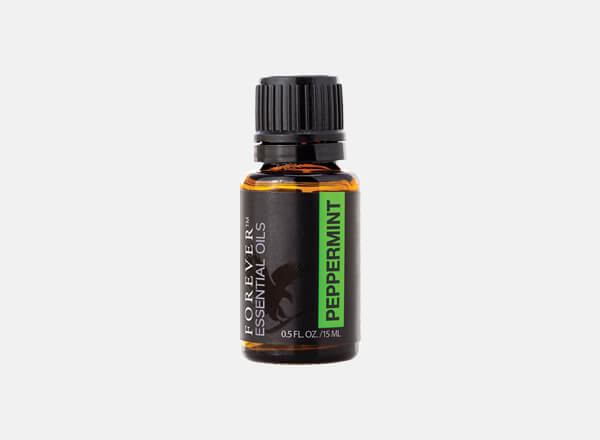 Forever Living Product Code
# 508
Price
$ 19.95
0.5 fl.oz.
About This Product
Peppermint is used in food worldwide. In addition to having a soothing taste, this herb has a variety of benefits. Peppermint is known for reducing stomach aches and curing digestive problems, relieving headaches, reducing muscle spasms and helping to improve concentration. Doctors also recommend peppermint oil for its anti-nausea benefits. Peppermint Oil has been used as a health booster since 1000 B.C. – it has even been found in many Egyptian pyramids. Forever Living brings you nature's purest Peppermint Oil to invigorate and refresh. The peppermint leaves, selected for their high menthol content, are handpicked by experts from plants which have been cultivated on the same farms for more than 85 years. They are then used to make Forever Essential Oils Peppermint Oil. Using this Forever Essential Oil will boost your energy and let you feel fresh even after a hectic day. Forever Essential Oils Peppermint – 100% Pure and 100% Fresh.
Directions For Usage
Dilute 2 to 4 drops with water, carrier oil or lotion for topical or aromatic use.
View PDF