---
FOREVER ESSENTIAL OILS - SOOTHE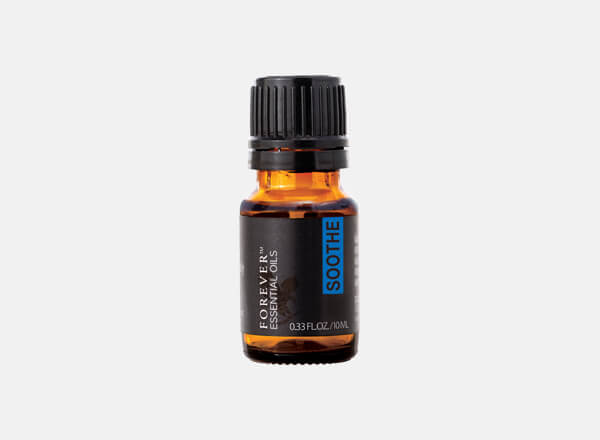 Forever Living Product Code
# 511
Price
$ 39.95
0.33 fl.oz.
About This Product
Handpicked by experts, Nature's purest Wild Mint, Winter Green, Camphor, Ylang Ylang and Chamomile create Forever Essential Oils Soothe. This perfect blend, for external use only, is scientifically created to gently penetrate and seep into your skin pores. To bring you the best experience, all the ingredients have been handpicked from India, China, Madagascar and Egypt. Forever Essentials Oils Soothe – 100% Pure and 100% Relaxed. Forever™ Essential Oils Soothe - 100% Pure. 100% Relaxed.
Directions For Usage
Apply oil to desired areas. For topical use only.
View PDF