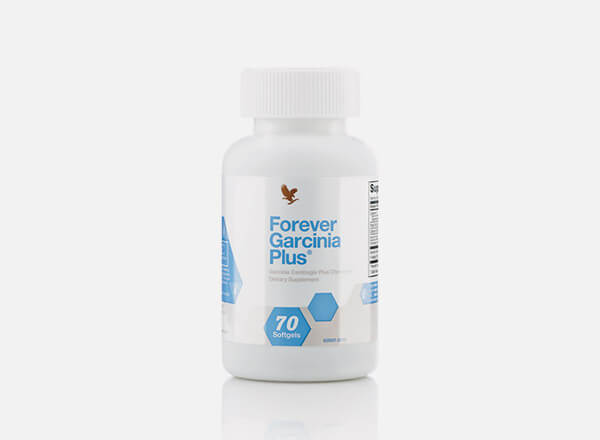 Forever Living Product Code
# 071
Price
$ 27.67
70 softgels bottle
About This Product
– Contains a natural appetite suppressant – Temporarily inhibits the enzyme that converts calorie into fat – A useful tool in weight management Forever Garcinia Plus is thorough and revolutionary dietary supplement which contain s ingredients that will help in weight loss. Garcinia Cambogia also known as the Malabar Tamarind is derived from the fruit of Southern Asian tree. It is the source of the primary ingredient of Forever Garcinia Plus. A substance very similar to the citric acid found in oranges and other citric fruits, derived from the rind of Garcinia Cambogia. In the late 1960s In the late 1960s specialises in plant compounds became aware of the remarkable qualities of this special substance to temporarily inhibit the body's production of fats from carbohydrates. In our body, during the normal metabolism of meal, fat is converted into the liver, from the carbohydrate calories which are stored as glycogen or not used immediately. The work of Garcinia here is to inhibit the enzyme (citrate liase) responsible for converting calories into fat. The result of this is that the body starts burning existing fat stores and thus help in weight loss. With enough glycogen been created and stored in the liver, a message is sent to the brain to indicate that sufficient food has been taken. The term for this action is satiety reflex which quells the appetite and reduces desire to have more food.
Directions For Usage
Take one or two soft gels three times daily, preferably 30-60 minutes before meals. Forever Garcinia Plus is suitable for any metabolism, fast or slow. It is not necessary to adjust the suggested amount per body size or weight. While Forever Garcinia Plus is safe, it should not be taken by pregnant or lactating women. You should consult with your physician prior to taking Garcinia, particularly if you have high blood pressure, diabetes, heart, liver or kidney disease.
View PDF