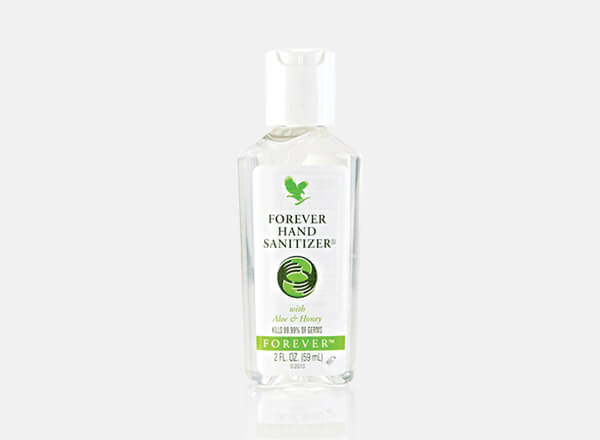 Forever Living Product Code
# 318
Price
$ 3.64
2 fl. oz.
About This Product
- Kills 99.99% of germs - Pleasing lemon and lavender scent Some of the biggest health enemies are the ones you cannot see. Being an active person, you come in contact with everything including bacterias and germs in your day to day life. That's why we regularly wash our hands, brush our teeth, and even wash vegetables before consuming them. Keeping in consideration the invisible germs and bacteria, we bring you Forever Hand Sanitizer® with Aloe & Honey. The combination of skin-soothing stabilized aloe and hydrating honey kills 99.99% of germs. Adding the pleasant scent of lemon and lavender to the combination of Aloe and Honey is a perfect skin friendly solution. The 2-oz bottle makes it perfect to be used anywhere and anytime. Now, you can protect you and your family with the help of Forever Hand Sanitizer – a big peace of mind in a tiny bottle.
Directions For Usage
Apply the product thoroughly to your hands. Briskly rub the hands together until they dry. Children under 6 years of age should be supervised when using this product.
View PDF