---
FOREVER RELAXATION SHOWER GEL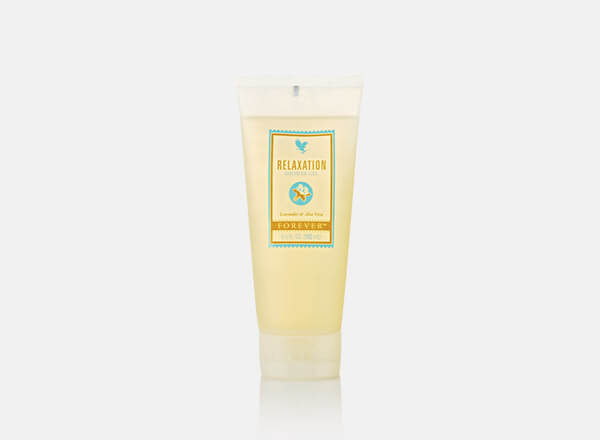 Forever Living Product Code
# 287
Price
$ 18.63
6.5 fl. oz.
About This Product
- Contains Aloe Vera and essential oils - Use with Relaxation Massage Lotion for the ultimate Spa experience - Use with loofah for extra exfoliation Enjoy advanced skin care each time you shower or bathe with our fragrant Relaxation Shower Gel. Formulated with the moisturizing and soothing power of aloe vera plus essential oils and fruit extracts – including lavender, bergamot orange and cucumber – Forever Living has created a Shower Gel you will love. Use with our loofah to gently scrub away your cares. Your skin will love the moisturizing, silkening power of this shower gel – and you will love its soothing scent. Feel fresh and clean with Relaxation Shower Gel – a great way to start or end your every day!
Directions For Usage
Using a loofah or wet washcloth, apply Relaxation Shower Gel to your skin while showering or bathing. Use in combination with Relaxation Bath Salts for an incredible bathing experience.
View PDF