---
FOREVER SONYA PRECISION LIQUID EYELINER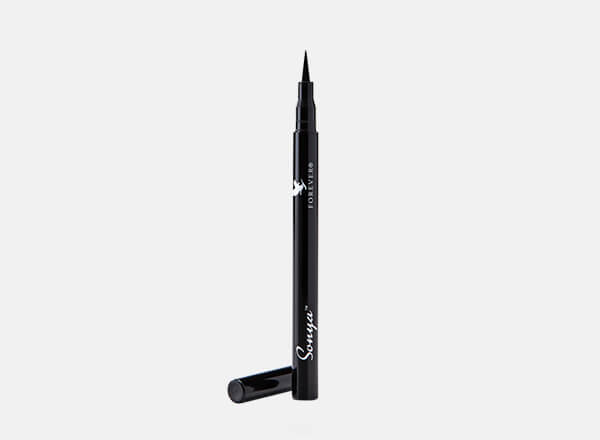 Forever Living Product Code
# 569
Price
$ 15.32
0.03fl.oz.
About This Product
- Rich, inky-black color - Defined, thin brush for clean lines - 9 skin conditioning ingredients for delicate eye area Create a bold, dramatic look with Forever's Sonya™ precision liquid eyeliner's deep carbon pigment that creates crisp, sleek lines. With 9 skin conditioners in the formula - like our skin enhancing aloe vera, castor oil, vitamin E (also an antioxidant!) and sunflower seed oil, this smudge-proof liner is gentle on eyes. These conditioners also help the liner gently sweep across your lid, so skin isn't pulled and tugged during application.
Directions For Usage
Gently rest the applicator at the base of the inner corner lashes, slowly dragging the liner across the lid. Keep simple for day wear, or drag further to create a fun cat eye.
View PDF