---
FAB X FOREVER ACTIVE BOOST ENERGY DRINK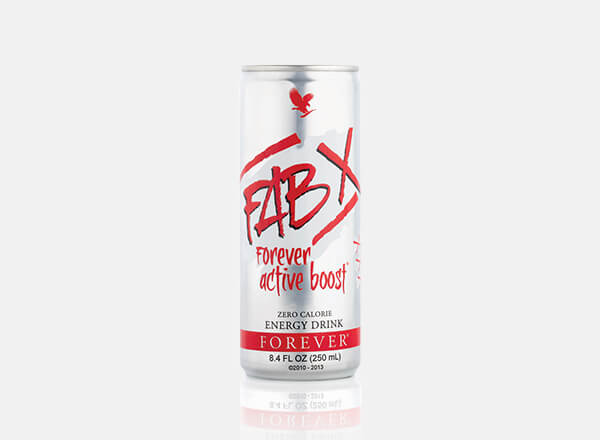 Forever Living Product Code
# 440
Price
$ 48.92
About This Product
– Quick energy boost – No long term crash – No sugar and calories Do you wish you had more time to achieve your goals? Time is our most valuable resource, and having the energy to power you throughout the day is what you need to achieve your desired results. Fab X Forever Active Boost Energy Drink is a healthy alternative to artificial energy drinks and was created to help you be aligned with your goals of good health and fitness. FAB X is not just an immediate, instant energy drink; it also provides energy for a long term which doesn't crash, and so propels you throughout the day. And it does that without having you compromise on your fitness goals. When you crave a refreshing energy drink with vitamins, amino acids, electrolytes, 0 calories and no sugar, FAB X is your perfect drink. Formulated by a leading sports scientist, the instant effects of FAB X come from a natural ingredient called Gaurana, while the source of long term energy comes from ADX7, a formulation which is a perfect blend of herbs, amino, vitamins and electrolytes. FAB X rejuvenates you with the endurance, concentration, energy and vitamins which help boost your productivity without sugar or calories.
Directions For Usage
Enjoy anytime for a natural energy boost.
View PDF