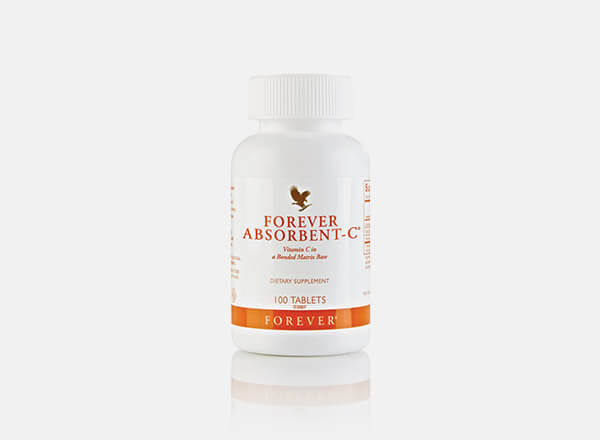 Forever Living Product Code
#048
Price
$ 15.24
100 tablets
About This Product
Vitamin C is known to promote a healthy lifestyle. Here is the list of benefits of vitamin C in our body: - It is a powerful antioxidant, forming part of the body's defense system against the harmful effects of free radicals. - It is a beneficial supplement for the skin, as it supports the formation of intercellular collagen. - It is necessary for the maintenance of healthy connective tissue. Unfortunately, Vitamin C gets secreted out of our body and does not produce on its own. As per the research reports, 25mg of vitamin C is destroyed by one cigarette. Stress, medication and environmental factors also deplete vitamin C. This deficiency can result into broken capillaries and bleeding gums. To replenish the vitamin C, we depend on food, drinks, and supplements. Forever Absorbent C with Oat Bran is an amazing nutritional supplement. It is a combination of two vital nutrients packed into one product. The bonded matrix composition is a unique delivery system. It combines 500 mg of oat bran with the full 60 mg of Vitamin C in each tablet. For a good health Daily intake of Forever Absorbent C is highly recommended.
Directions For Usage
Take one tablet, three times daily as a dietary supplement.
View PDF