---
FOREVER ALOE BERRY NECTAR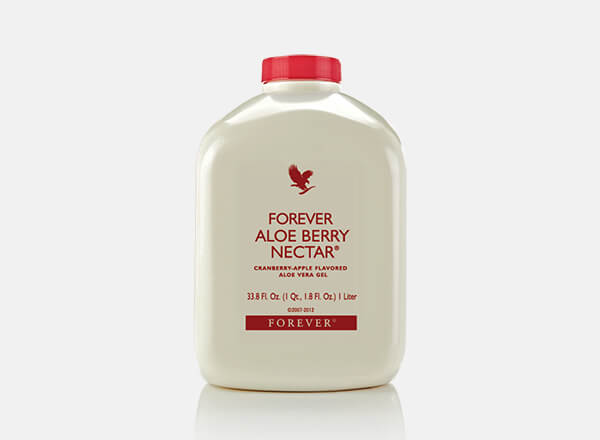 Forever Living Product Code
# 034
Price
$ 19.31
About This Product
– All the benefits of Forever Aloe Vera Gel™ with the sweet taste of apples and cranberries – Contains healthful phytonutrients – Natural source of Vitamin C Forever Aloe Berry Nectar has all the advantages of Forever Aloe Vera Gel, plus the added goodness of cranberry and apple. Cranberries are an amazing source of Vitamin C and are known as a cleanser for the urinary tract. They are also a great natural source for healthy proanthocyanidins. Apple juice contributes pectin and flavonoids. Forever Aloe Berry Nectar can be consumed alone or with food. The flavor is delicious and natural. It is prepared from a blend of fresh cranberries and sweet mellow apples. The added fructose gives it the right sweetness to please both grown-ups and little ones.
Directions For Usage
Consume 8 fl. oz. daily, either alone or mixed with water to support digestion and natural energy levels.
View PDF