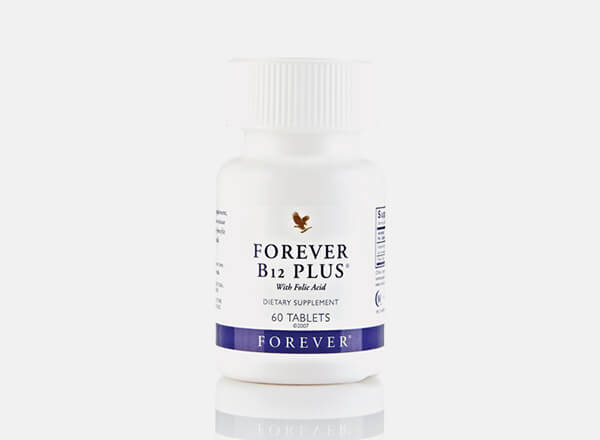 Forever Living Product Code
# 188
Price
$ 12.21
60 tablets
About This Product
Forever B12 Plus, a perfect blend of Vitamin B12 and Folic Acid. This balanced formula helps in following: - Metabolic processes - Cell division - DNA synthesis - Red blood cell production - Proper nerve function Vitamin B12 or Cyanocobalamin is vital for the production of red blood cells. B12 works with Folic Acid to maintain healthy homocysteine levels in the body. Deficiency of Vitamin B12 can also cause a deficiency of folic acid. This is not good for the fetus during first three months of pregnancy. Use of Forever B12 Plus makes sure that these two essentials are never deficient. Thus, it is also good for women who are planning to get pregnant. Make full use of benefits of Vitamin B12 and folic acid with Forever B12 Plus.
Directions For Usage
As a dietary supplement, take one or two tablets daily, preferably after meals.
View PDF