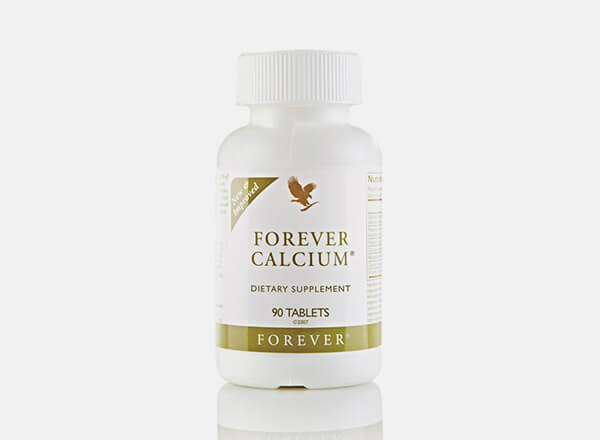 Forever Living Product Code
# 206
Price
$ 18.63
90 tablet bottle
About This Product
As per the scientific research, after a certain age, we lose our ability to absorb calcium. Figures indicate that we lose this ability by 60% from childhood to adulthood. So, what can we do to maintain the health of our bones and teeth? Our body needs essential minerals to maintain proper bone structure and function. Forever Calcium comes with the right amount of Calcium, magnesium, zinc, manganese and copper. Vitamins C and D are also essential ingredients of Forever Calcium. Forever has a new and more effective form of calcium known as Di-Calcium malate. It stays for a longer time in the blood stream and doesn't affect the pH balance in our stomach. Our new proprietary mineral blend is smaller and more absorbable than the previous formula. Superior forms of calcium and other patented high-performance minerals make Forever Calcium the best in its form. This ensures most absorption and bioavailability.. A strong bone structure is a must to perform our daily tasks. To keep them strong forever we need a comprehensive supplement, as our body loses the ability to absorb calcium. With the use of Forever Calcium, you can maintain strong bones forever and be assured for your safe and strong bones.
Directions For Usage
Suggested use: take three to four tablets daily as a dietary supplement.
View PDF