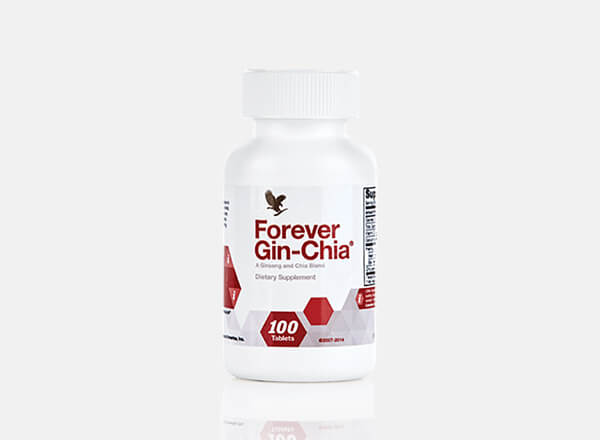 Forever Living Product Code
# 047
Price
$ 16.30
100 tablets
About This Product
- Powerful antioxidant - Can help increase stamina and endurance - Helps support healthy circulation Forever Gin-chia is a powerful antioxidant which maintains a healthy circulation in your body. This can also help in increasing your stamina and endurance. Forever Gin-Chia is a blend of two ancient herbs, Golden Chia from the West and Ginseng from the East. This modern miracle gives your body back what your busy lifestyle takes away from you! Golden Chia is also known as North American Sage. Southwest Native American Indians in the US used it for its life-sustaining properties. Chia contains healthy polyunsaturated fatty acids, antioxidants, fiber, and protein. Ginseng is a tonic, more renowned as "King of Tonics". Ginseng is an adaptogen (a compound that adapts its effects depending on the needs of the body). The presence of saponins in ginseng make it an adaptogen. Apart from this, ginseng is also a potent antioxidant.
Directions For Usage
Take one tablet, three times daily as a dietary supplement.
View PDF