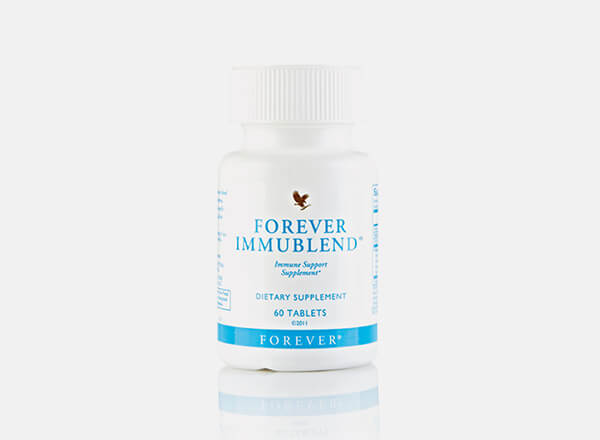 Forever Living Product Code
# 355
Price
$ 19.95
60 tablets
About This Product
Forever ImmuBlend is created to support the functionality of the immune system. It addresses all the aspects of human immune system. Each ingredients are chosen in the blend plays its part in supporting the immune system of the body. It boosts the biological defense system of the body and ensures the maximum performance to give you enough energy, to carry on with your daily routine. Our immune-enhancing nutrient blend provides extra support for your body. Each ingredient contributes to your body's needs: - Fructooligosaccharides: promote healthy levels of probiotic bacteria in the digestive system. - Maitake & Shiitake Mushrooms: support immune cell production and cardiovascular function - Vitamin D: strengthens immune cells - Vitamin C: fights free radicals - Zinc: fights free radicals and supports immune cell production - Lactoferrin: supports immune cell production. And it also helps maintain optimum levels of beneficial bacteria in the intestines Forever ImmuBlend addresses all aspects of the immune system of the body. It provides the foundational nutrients required for a healthy immune system, along with the natural botanicals that work synergistically to support the immune function.
Directions For Usage
Take two tablets daily as a dietary supplement.
View PDF