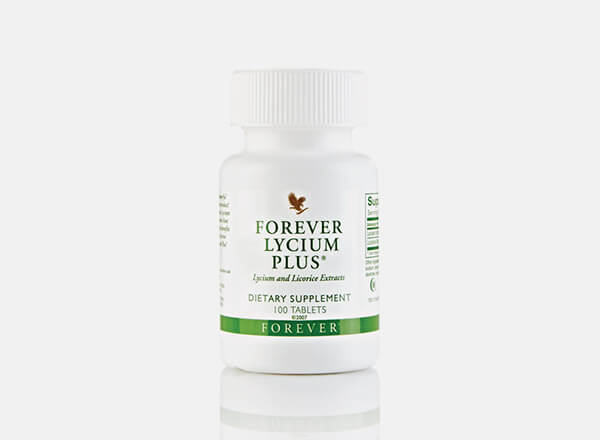 Forever Living Product Code
# 072
Price
$ 27.67
100 tablets
About This Product
- Powerful antioxidant - Good source of phytonutrients - Beneficial to eyesight and skin - Powerful tonic Forever Lycium Plus provides you antioxidants, bioflavonoids, and other beneficial phytonutrients. Lycium, a fruit from China is an ingredient of Forever Lycium Plus. It is well known for enhancing complexion, maintain energy and a good vision. In China, it is traditionally known as "Yin Tonic" and is known to benefit health in many ways. Another ingredient of Forever Lycium Plus is Licorice. Its purpose is to bring out the best of other herbs. It thus acts as an ideal companion for Lycium. Forever Lycium Plus is a supplement which will fulfill the needs of nutrients by your body. Licorice Flavonoid Extract is a concentrated form of licorice bioflavonoids. It is produced according to a process that removes most of the glycyrrhizin, an intensely sweet component of licorice that has been shown to produce undesirable side effects. Based on modern studies, licorice bioflavonoids are among the strongest antioxidants discovered to date.
Directions For Usage
One tablet, three times a day. Consult your doctor or health care professional before use if you have a medical condition.
View PDF