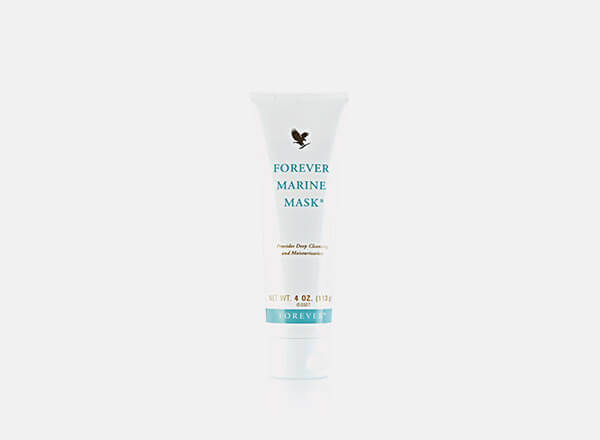 Forever Living Product Code
# 234
Price
$ 18.00
4 oz.
About This Product
- Provides deep cleansing and moisturization - Contains natural sea minerals - Easy-to- apply conditioning mask Your work day inside the office or on the field can leave your skin feeling and look dry and dull. The only solution is to add cleansing and moisture to replenish and restore the skin's softness and texture. Forever Marine Mask gives deep cleansing effect while balancing the texture with natural sea salts, minerals and kelp and algae along with the deep moisturizing properties of cucumber and honey extract. The mask is easy to apply and has a deep penetrating effect that leaves your skin revitalised and refreshing. Your skin will thank you for all natural ingredients.
Directions For Usage
After thoroughly cleansing your face, spread Forever Marine Mask® generously in an upward and outward motion over entire face, avoiding the eyes. Let dry for 15-20 minutes, then remove with warm water and a soft cloth. Use at least twice a week for optimal results. CAUTION: Avoid contact with eyes. In case of eye irritation, rinse thoroughly with water. If irritation persists, discontinue use and consult a physician.
View PDF