---
FOREVER SOOTHING EXFOLIATOR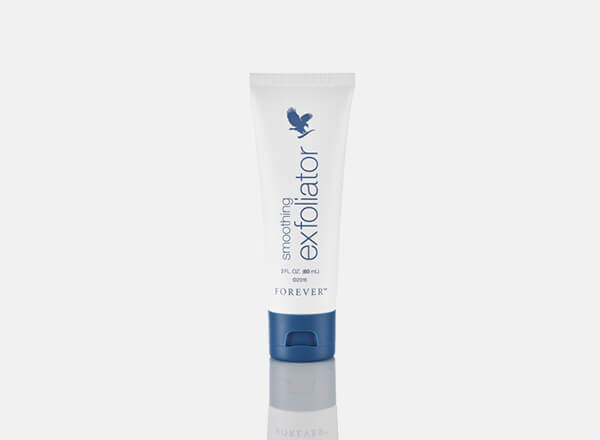 Forever Living Product Code
# 559
Price
$ 15.63
2 fl. oz.
About This Product
- Smoothes skin tone and texture - Gently exfoliates to uncover silky soft skin - Enzymatic extracts resurface the skin Did you know that our body gets rid of 30,000 to 40,000 dead skin cells every day? Even though we have a consistent cleansing routine, our skin still some extra care and a little help in getting rid of the dead skin cells and debris. The Forever Smoothing Exfoliator contains gentle exfoliates, like jojoba beads and Bamboo powder, to help remove all the dead cells without scratching our delicate skin. Further, natural extracts like bromelain, papain and lemon essential oil help remove the dead skin cells more easily and hence helps in rejuvenating the skin. Bromelain is extracted from papaya and is a key element in destroying the keratin of dead cells. Papain is a rich source of vitamins C, A, E and pantothenic acid, which nourishes the skin. Lemon essential oil acts as a rich moisturizer that hydrates newly revealed skin. The Forever Smoothing Exfoliator is a must-have for skin care and we recommend adding it to the daily routine as it gives the skin a boost of antioxidants.
Directions For Usage
Apply moderate amount of Forever Smoothing Exfoliator onto wet fingers and gently work in a circular motion over the face, avoiding the eye area. Rinse thoroughly. We recommend using it 2-3 times a week to have a refreshed skin.
View PDF