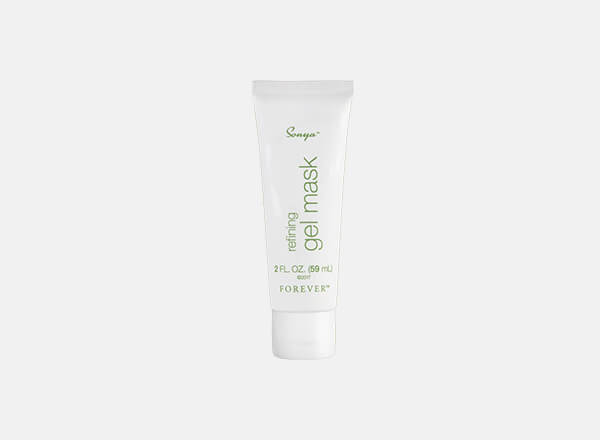 Forever Living Product Code
# 607
Price
$ 19.99
About This Product
– Promotes healthy skin tone – Supports fluctuations of combination skin – Nourishes skin while you sleep To enhance the beauty of your skin while you sleep, the Sonya Refining Gel mast is infused with a bounty of botanicals, including: carrot seed oil, basil oil, artemisia pallens flower oil and soybean oil. This gel quickly absorbs into your skin and you'll feel the moisturizing effect of the rich, stabilized aloe vera gel along with various moisturizers like: apple fruit extract, clover flower extract that will leave your skin feeling soft offering you a natural, youthful glow. Age old trusted extracts like the Sasa quelpaertensis (Korean bamboo) extract, and licorice root have also been added to this formula to provide an antioxidant support. This high-quality blend of select extracts moisturizes your skin deeply while you sleep, without leaving a greasy after-feel.
Directions For Usage
By using it only 2-3 times a week, you'll wake up to skin that looks brighter, younger and more balanced. Use as part of the Sonya Daily Skincare System for optimal results.