---
SONYA REFRESHING GEL CLEANSER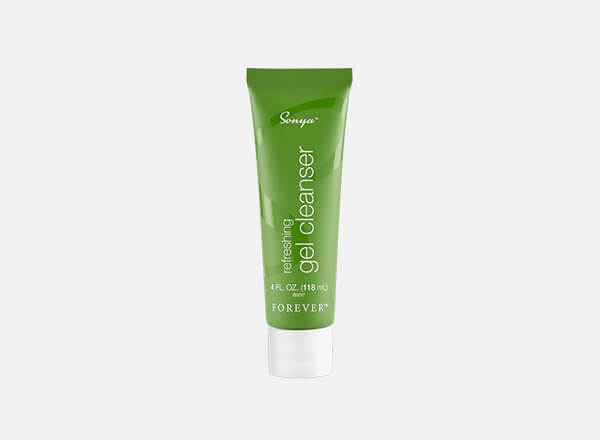 Forever Living Product Code
# 605
Price
$ 19.99
About This Product
- Conditions while cleansing - Aloe soothes instead of stripping skin - A gentle lather for combination skin The moment the cooling gel touches your skin, you'll realize that this is just not a regular high bubble cleanse that leaves your skin tight. The aloe gel is strengthened using the best ingredients and it hence offers the best way to cleanse your face both – in the morning as well as at night for a gentle and soothing experience. Amino acids and hydroxyacetophenone from the apple enrich the soft lather of refreshing gel cleanser to support combination skin. Acacia concinna fruit extract helps remove dead cell build-up, dirt and makeup for a thorough, but soft cleansing experience. The Sonya Refreshing Gel Cleanser not only uses cleansing agents, but also includes moisturizing agents like cold pressed baobab oil sourced from the trees in Senegal. This tree is also know as "the tree of life" to the natives and is known to live over 500 years. The strength and longevity of this tree makes it a source of an excellent extract to boost our formula.
Directions For Usage
Use as part of the Sonya Daily Skincare System for optimal results.
View PDF